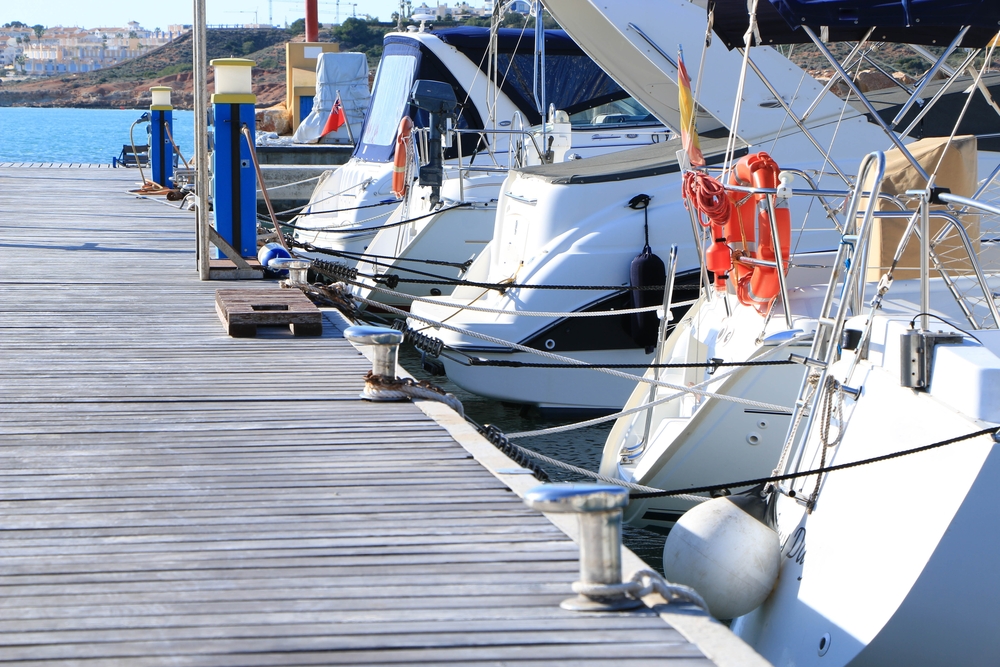 Owning a yacht may be for the well-to-do, but idle assets are often a loss owners wish to avoid. Owners of luxury boats—just as those of high-value homes—have increasingly been turning to the sharing economy, or peer-to-peer rentals. Online services that cater to high-value boat leases make it easy for yacht owners to rent out their boats while not otherwise in use and thereby earn enough in leasing fees to cover many of the costs of ownership.
The benefits of this type of sharing go beyond the fees, though. Yacht owners are able to have confidence that the renter has been vetted, and the renter knows he is getting a quality product suited to his specific needs. But there are special insurance concerns, including expensive pollution liability incidents and safety liability that should be grappled with before you enter into any peer-to-peer lease.
The better reservation companies carry liability and hull insurance and receive a fee for connecting the renter and owner. The yacht owner must check with his insurer, though, to make sure lending the boat for money doesn't in any way conflict with the boat owner's insurance contract. Some companies offer insurance for renters each time they lease a boat, similar to insurance you get when you rent a car, to cover gaps in coverage between all the parties involved. But most of these policies have exceptions and limits that yacht owners need to investigate with a qualified insurance agent. Should your vessel, while in use under a peer-to-peer rental arrangement, have some kind of ecological accident—such as a fuel or waste spill—you might find the renter's coverage and the reservation company's liability policy inadequate.
Benefits and Responsibilities
The online reservation company usually checks out renters before connecting them with vessel owners. Vetting of renters typically includes a fraud and credit review and validating that the renter has adequate experience in boating. Online reservation companies may also offer towing, concierge services, multilingual agents and some types of on-water support. Parties to the transaction are also allowed to speak with each other before sealing the deal.
For those renting yachts and super yachts, crews are typically included in the rental package, which mandates considerations for their fees and insurance coverage as well. Since the luxury boating market is attractive and lucrative, reservation companies usually are familiar with these aspects of the deal and can help newcomers with advice on best practices.
Having onboard expertise and appropriate limits on insurance for these leasing events is crucial, since damage to beautifully paneled rooms below deck might be nothing in comparison to damage to a solar-power system or a tank that causes an environmental spill. Keep in mind that yacht fires, especially at sea, can become enormous losses and proving who is at fault has its own costs—sometimes unexpectedly high. If your boat catches on fire and lives are lost or the boat is pulled into the marina and the fire spreads, the renter's insurance combined with the boat reservation company's insurance might not have high enough limits. Be sure your coverage is adequate and that all your vessel's fire-suppression systems are working at all times.
Standard Safety Concerns
If your renters travel in international waters or waters of another country, your vessel should also comply with the International Convention for the Prevention of Pollution From Ships. That is often abbreviated as MARPOL (marine pollution). Your insurance should be written to provide coverage abroad, so make sure to discuss all travel plans with your agent. And make sure all operators of your vessel hew to MARPOL standards, including those concerning the disposal of food waste, cargo residues, cleaning agents and additives, animal carcasses (with the exception of fresh fish and their parts generated from fishing activities occurring during the voyage), and fishing gear, among other contaminants and refuse.
While structural standards for yacht building are very high, below-deck fires can be enormously complicated since access is typically severely restricted, and at-sea fires may get out of control before fire responders can arrive on the scene. Onboard fire-suppression systems can help, but sometimes foams and other chemical suppressants are needed. If they are not available and deployable, a large loss is likely.
Clearly designated escape routes, emergency response plans, onboard communications to all cabins and areas of the yacht, and disaster prevention must be a part of every trip.
One of the areas of particular concern is radio communications capability. Safety procedures, equipment requirements, and protocols for communicating are regularly updated under the yacht codes to reflect changes in the Global Maritime Distress and Safety System, which sets standards that aid safety and rescue. One of the problems is that, while chartered yachts and those used for other commercial purposes must comply with these rules, yachts dedicated to personal or family use are often not covered by such strict laws. There are rules, of course, but many practices are left to the discretion of the boat owner.
If you will rent to people bringing children on your yacht, you will need to childproof it to ensure they are prevented from falling overboard and getting into areas or near objects that could harm them or create unsafe conditions. Obviously life jackets are a must, but there are other accommodations you might consider, including retrofitting walkways so an adult can walk alongside a child instead of before or behind. Your fly bridge might need to be reconfigured so it can fit children and adults. Whenever children are involved in yachting plans, boaters need to run through a set of safety priorities and rules of behavior. Don't feel like a killjoy; your insistence on safety may prevent a serious incident.
Hiring a quality crew is key. Chefs, stewards, engineers, watch officers, and specialty crew—including divemasters, fishermen, spa therapists, and even helicopter pilots and mechanics—must all be attuned to safety as well as quality performance of their jobs.
Having a routine, post-voyage review of boat systems—including structural components that can deteriorate—will help keep your yacht in safe operating order for its next journey.
The sharing economy is one that can bring great enjoyment for all involved when done right. Just use a reputable booking agency, vet your renters well, and talk to your insurance agent about proper insurance for such a venture. New options in coverage are being developed all the time, so don't be discouraged if you checked last year and didn't find what you wanted. Your agent might have new products for you to consider this year.
About WQIS
Since 1971, the Water Quality Insurance Syndicate has been involved in more vessel pollution events than any other marine pollution provider. Having the right team immediately available in the event of a loss is crucial for mitigating damages, getting clients back to an operational status, and the claims process. Our team is made up of an extensive network of trusted professionals to assist from the moment a spill occurs until the spill is cleaned up. For more information about our insurance solutions and services, call us at 212-292- 8700.